Our phones have become an integral part of our lives. They help us with just about everything, so why not use that to your advantage? But with so many new apps out there, it can be hard to choose the right ones!  I feel like a new app is released every second! But here are my favorites for health and fitness, the ones that I use regularly and can't imagine life without! These are my top 5 apps that I recommend downloading right away!
In my opinion, MyFitnessPal is the best food journal app out there. Not only does it already have an incredibly large database of foods, but you can add something if you can't find it. You can even scan items that have barcodes so you don't have to search for it!
One of my favorite features is the Recipe function, which I use to add in my own creations. It ensures that you don't have to add each individual ingredient to your food journal every time you eat that recipe.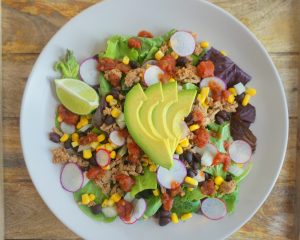 BONUS: Some of my recipes from this site are already on the app! You should be able to search them by their name.
But the best part of this app actually comes in after you have completed your food diary, for one meal or even the whole day. At the bottom of the screen on your diary, click on "Nutrition". From there, you can view your nutrient breakdown and your macros. It lets you see how the balance of your nutrients from your food is measuring up to where the average person should be! Do you have specific macro targets? You can modify this under the "Goals" section.
If you like to do HIIT routines, intervals, or any other type of exercise that requires timed sequences, this is the app for you. It allows you to set timers to go off after specified lengths of time, allowing you to create any sequence that you like. You choose the sound, the duration, the names, everything! There are a few preset routines on there as well.
I first found it when I wanted to get started with running. There was this routine that I discovered that required jogging for 3 minutes followed by 1 minute of walking. I tried it out but found it tedious to have to look at my phone to see if I had hit those certain timed points. After downloading this app and setting up the parameters I liked, a buzzer (or any other noise you prefer) would go off letting me know it was time to switch! I've had it for years now and I have routines programmed ranging from sprint intervals to HIIT routines to stretching. It's really up to you!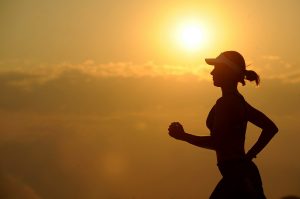 I have this app on every time I'm working out. And I mean every time; it's not just for running! It's my way of keeping an exercise diary, including the duration and type of exercise that I'm doing.
There are two ways to record your exercise: "track workout" or "log workout". With either method, make sure to specify what type of exercise you are doing first. Tracking a workout means that you are recording it as it is happening. Start the stopwatch at the beginning of your workout, and stop it at the end. I try to use this one more often, but sometimes I forget to turn it on. In those instances, I'll log a workout to record about how much time I was engaged in exercise. It's a little less precise, but it gets the job done.
While MapMyRun is able to record a lot of different types of exercises, it does excel when it comes to running. Not only does it track your time, it can also give you verbal updates as you hit each mile. And of course, it maps out your run, and ranks it if you or others have done that specific route before. This a great way to constantly keep pushing yourself farther, either in distance or speed.
If you're competitive, you can also set up competitions with other friends that are using the app. You can set one up to track who logs the most miles, or the most workout time. It's a fun way to get engaged and be more active with friends!
Charity Miles is a great app for the runner or walker that wants to give back to the community. And the great part is that the money doesn't come out of your pocket, but instead through a sponsor! Different ones that I've seen through my own personal use were Humana, Johnson & Johnson, as well as others. And you get to choose the charity for the donation at the beginning of every walk or run.
Personally, I always choose to donate to the Crohn's & Colitis Foundation. My mother has ulcerative colitis, and she has worked extremely hard to overcome some of the challenges that many face with this anti inflammatory disease. I choose to support research by this foundation because there are limited resources out there, and there just needs to be more information for the individuals with this diagnosis.
The FitBit app pretty much acts as my dashboard for health and fitness. You are able to sync to other apps, including MapMyRun and MyFitnessPal, which means you can see all your data in one place. Additionally, it shows me at a glance all of the additional steps that I have taken besides my workout (granted, you do have to have a FitBit device for this as well). The fancier the FitBit, the more features you will have available to your dashboard!
Some of the other great health features that you can monitor include water intake, sleep, and how you are tracking towards specific weight goals. Personally, I love these features, because I find them all very motivating. I'm always trying to increase my water consumption. Whenever I feel like I'm habitually forgetting to drink enough, I start tracking it. Same thing goes for my sleep. If I want to wake up for my morning runs, I know I need to get enough sleep.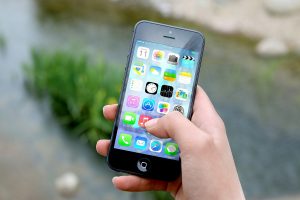 So there you have it, my 5 favorite health and fitness apps! I hope you learned about some new, motivating ways to get involved with your personal health.
Not seeing one of your favorites? Leave your ideas in the comments below, so we can all see what other amazing health and fitness apps are out there!