Skinny and beef don't normally seem to make up the same sentence. It sounds like somewhat of an oxymoron, right? NOT TRUE! And they come together so wonderfully in this Skinny Slow Cooker Beef Stroganoff. Its creamy, savory, and pairs perfectly with my Cauliflower Mash or whole grain pasta.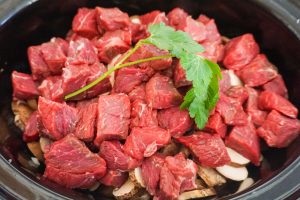 So how exactly did I do it? Well, traditional beef stroganoff uses some funky ingredients like canned cream of mushroom soup, or high fat items like sour cream and butter. It also can come in at nearly 600 calories per serving, with roughly 17 g of fat! Nope, not for me. I lighten things up by swapping nonfat Greek yogurt for the creamy ingredients and adding A LOT more vegetables. If you have been following along, you know that Greek yogurt is one of my best kept secrets. I use it in everything.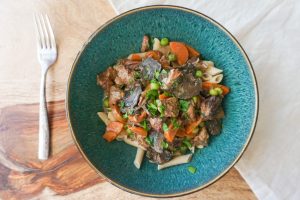 And you also probably know how much I love using my slow cooker. As a working mom with another little munchkin on the way, keeping things simple is more than necessary. What better way to do that than to let dinner cook itself?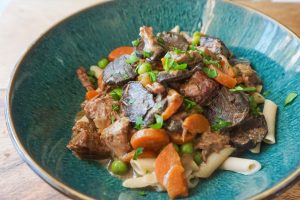 If I haven't persuaded you to try this recipe yet, then I don't know what will! Check it out and let me know what you think in the comments. And if you make this recipe and enjoy social media, use the hashtag #samanthaelaine or tag me @thesamanthaelaine to give me a little shoutout!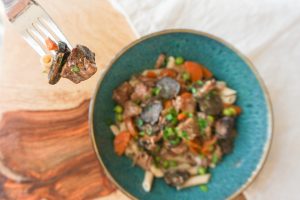 I hope that you enjoyed this one as much as I do! Comments, questions, concerns? Leave them in the comments below or contact directly at me@samanthaelaine.net.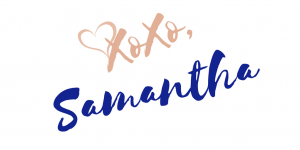 Like it? Love it? Share it!