It's that time of year when everyone is OBSESSING over pumpkin. I feel like I'm the only person in the whole damn world who really isn't that into it. Actually, I take that back. I'm not into sweet pumpkin treats, but I CRAVE this savory Black Bean Turkey Pumpkin Chili. We make it every other week during the fall- I can't get enough! The pumpkin puree makes the chili hearty and creamy, and it pairs perfectly with some freshly baked cornbread muffins. I'm practically drooling here.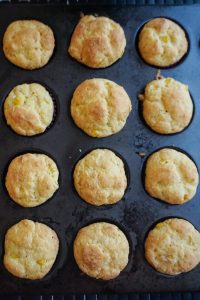 But sometimes, I'm a little lazy. I already spent the time to put everything in the slow cooker (like it's so hard), so I can't be bothered to make cornbread from scratch! So we'll pick up some of our favorite boxed cornbread mix and make it into mini muffins. By saving some time in the kitchen with a mix, I have more time to spend doing other fun fall activities.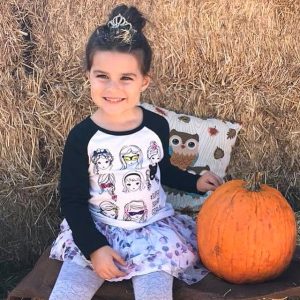 Like visiting the pumpkin patch! We try to pick one that has other fun elements, like bouncy houses and a petting zoo. This year, we visited the Palomar Pumpkin Palooza in Carlsbad, CA and we had an absolute blast! It met all of the criteria, and for a few extra bucks you can even pay to catapult a pumpkin! They also show movies in the evening, which we will have to keep in mind for next year.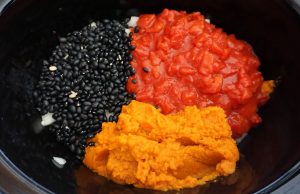 But back to the Turkey Pumpkin Chili. It's seriously so easy, and so good for you! Black beans provide fiber and protein, while pumpkin packs a surplus of beta-carotene. Be sure to check out the nutrition facts at the bottom to see for yourself. And when you make the recipe, show me on social media! Be sure to tag your photo with @thesamanthaelaine or use the hashtag #samanthaelaine. Happy Halloween!!
I hope that you enjoyed this one as much as I do! Comments, questions, concerns? Leave them in the comments below or contact directly at me@samanthaelaine.net.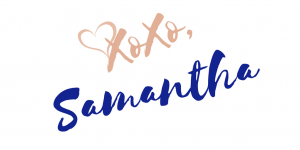 Like it? Love it? Share it!