A light and refreshing, playfully patriotic way to celebrate the summer holidays! Enjoy a glass with friends and show your 'Merica pride!
As I sit here, sippin' on this bubbly and fruity sangria, I can't help but think about how lucky I am. Sure, there are the days that I feel like ripping my own hair out because my daughter and my husband are driving me crazy, but those moments are fleeting. The days are flying by too fast, and I don't want to waste them worrying all the time. So I"ll kick my feet up, pour a nice glass of this Red, White, and Blue Sangria, and just enjoy this moment.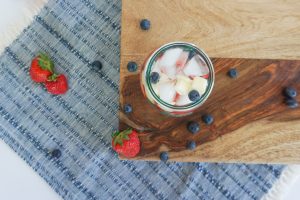 Memorial Day is is important to me for a few reasons. First and foremost, a HUGE thank you to our service members, to the ones that are still out there defending our country, and to those souls that have fallen. We will always remember you.
It also signifies that the one of the most important people in my life has a birthday approaching! Zach's is usually right around Memorial Day, so he's lucky enough to get a three day weekend to celebrate. And he deserves it! My husband always does so much for me; I love that it's my turn to spoil him a little. So we'll fire up the grill, have some friends over, and enjoy the company!
Want some healthy grill recipes? Check out my Surf and Turf Kabobs, Teriyaki Chicken en Papillote, or Teriyaki Pineapple Mahi Burgers!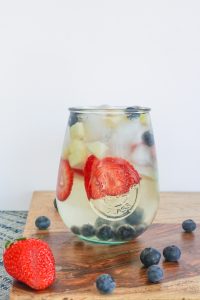 As you probably know, Zach and I adore big, bold, red wines. But as the days get longer and hotter, we like to mix it up a little. We open more whites, more bubbles, and make more iced concoctions. So I thought I would do something special and make a sangria to celebrate all of these important moments: Memorial Day, Zach's birthday, and just being here to enjoy the moment!
What's your favorite way to relax and be present? Leave your ideas in the comments below so we can all chill out a little!
I hope that you enjoyed this one as much as I do! Comments, questions, concerns? Leave them in the comments below or contact directly at me@samanthaelaine.net.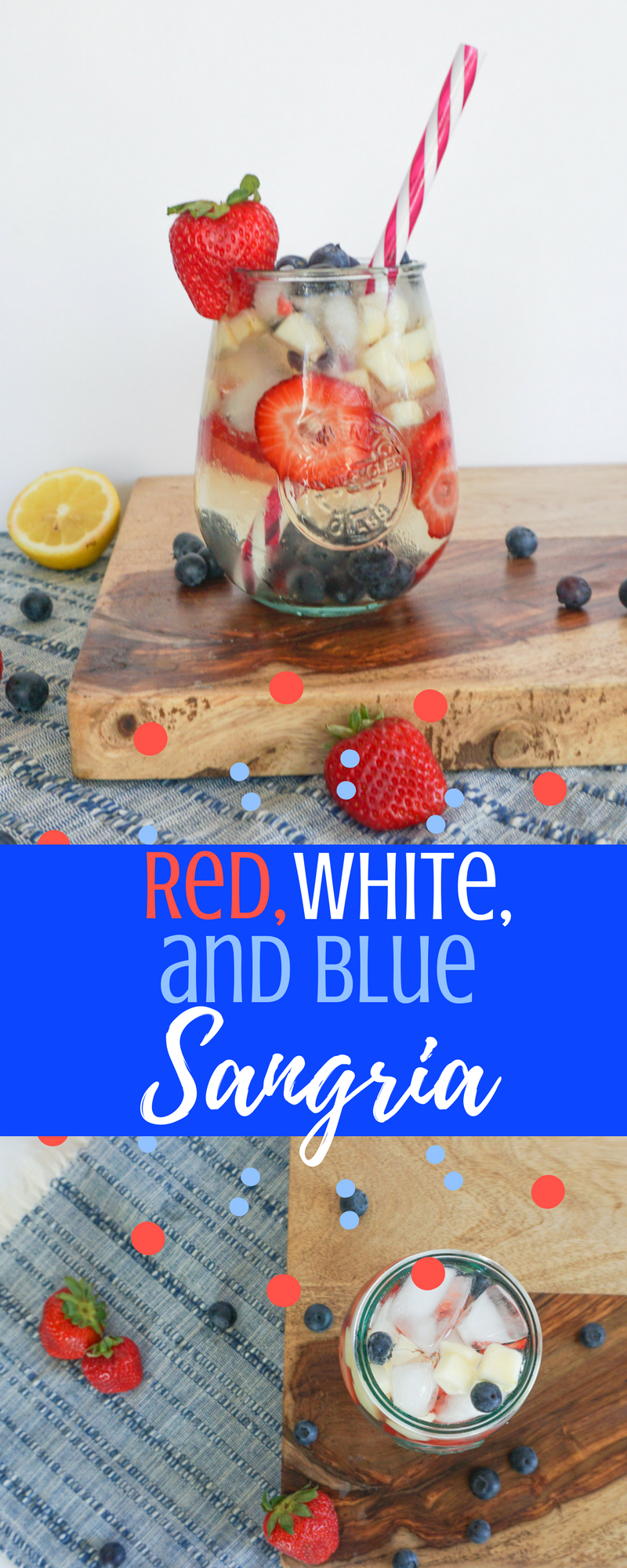 Like it? Love it? Share it!