OMG, did fall sneak up on you too?! Where the hell did the year go? How is my baby girl already starting school?! I feel like I am definitely not as prepared as I hoped, emotionally and otherwise. Does anyone else sometimes feel like everything has to be perfect before big life events? My house should be spotless, all my meal prep should be done, etc etc. Well honey, life doesn't always work out that way. So, it's nice to have healthy recipes to fall back on when you are too busy to even think straight. These are some of my go-to healthy sides and dinners during the fall that are lean and packed with greens and other veggies.
---
Roasted Spaghetti Squash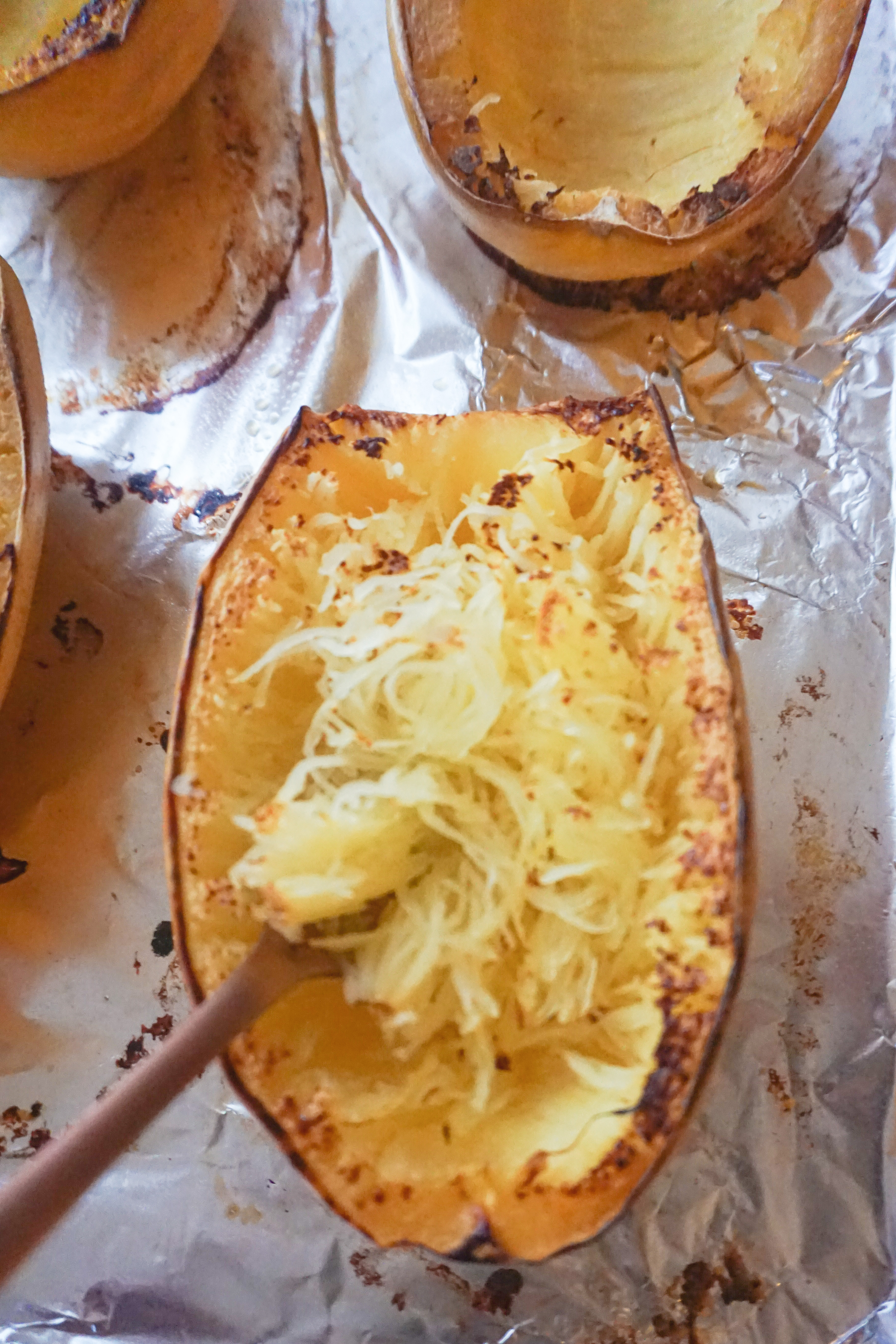 I have 100% hopped on the spaghetti squash bandwagon and I'm never looking back. It's a pretty amazing dupe for the real thing, with a lot less carbs! It's a great way to sneak veggies into dinner without it being obvious. Charlotte doesn't even notice sometimes!
Preheat your oven to 400 degrees and coat a baking sheet in nonstick spray. Cut your spaghetti squash in half lengthwise, and use a spoon to scrape out the seeds. Place your spaghetti squash cut side down and roast for about 50 minutes to one hour, until fork tender. Run a fork through to turn the flesh into spaghetti-like strands.
Try serving it with a good quality marinara sauce and lean ground turkey for a healthier take on spaghetti! Or, try it with sautéed shrimp and pesto- yum! 
---
Zucchini Noodles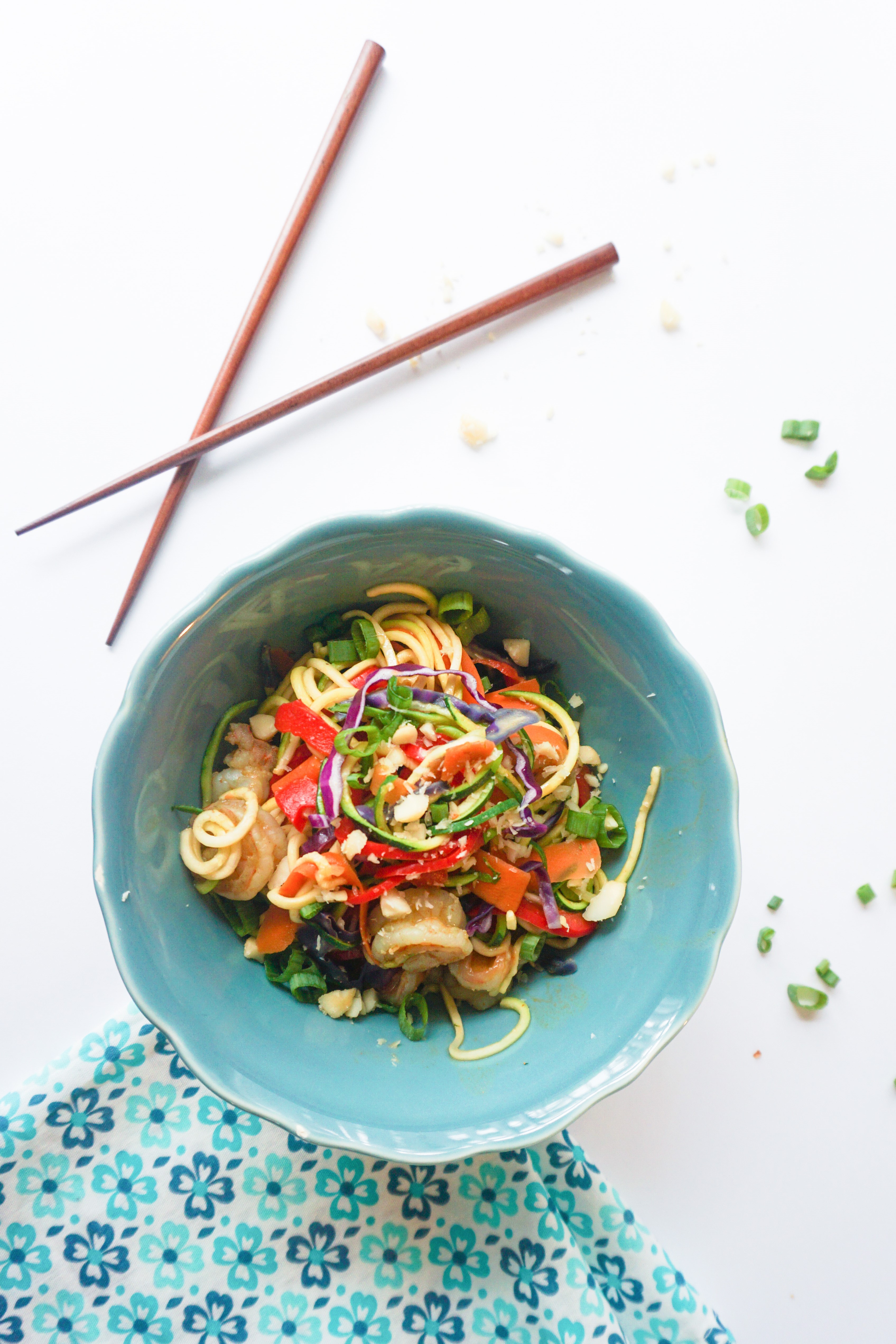 Ok so these are another popular trend right now, because pasta is delicious, and we would all love BIG bowls of it! Butttt that doesn't really lead to trim waistlines, right? So get creative!
Zucchini noodles are in such demand that you can definitely be a supermom and invest in a spiralizer like this ONE and make your own noodles, OR you can buy them already prepped in the frozen or refrigerated section at your local market! And the beauty of this tender veggie is that you can either eat it raw or lightly sauteed, like in this recipe for my Thai Shrimp Zucchini Noodles.
---
Cauliflower or Broccoli "Rice"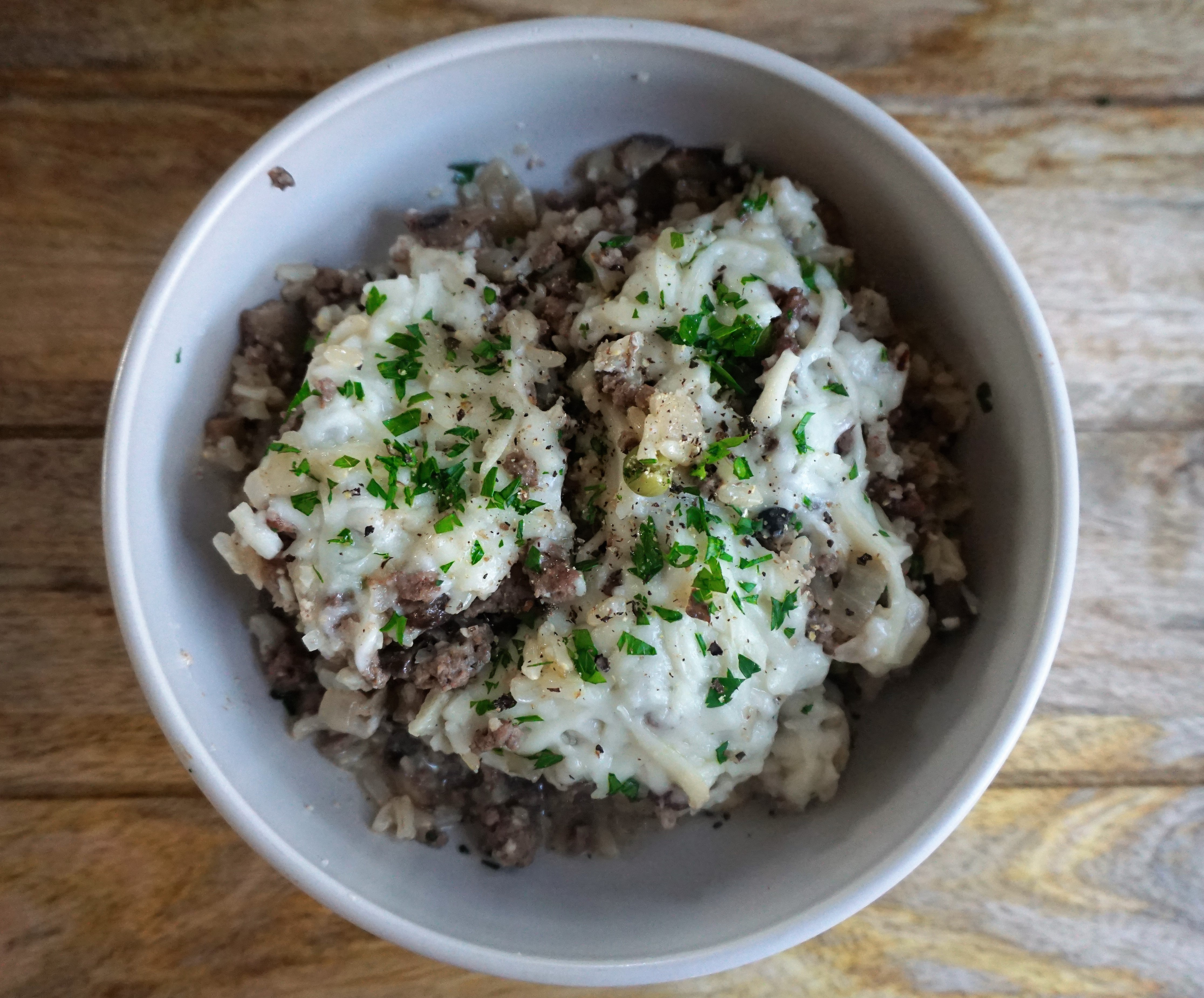 You can purchase broccoli and/or cauliflower already "riced" at the grocery store in the refrigerated or frozen section. This saves you a BUNCH of time, but if you really want to go for the 100% homemade approach, just take your veggies to a cheese grater. You're left with what looks like rice!
To use, start by heating 1-2 tsp oil in a nonstick skillet. Saute your broccoli or cauliflower for 4-6 minutes, until softened.
Use in a stir fry or in place of rice for a side dish! You could also use your "rice" in combination with regular brown rice for a half-and-half approach, like I did in my Creamy Mushroom Beef with Cauliflower Rice. You still get a lighter dish overall and more veggies!
---
Cauliflower Mash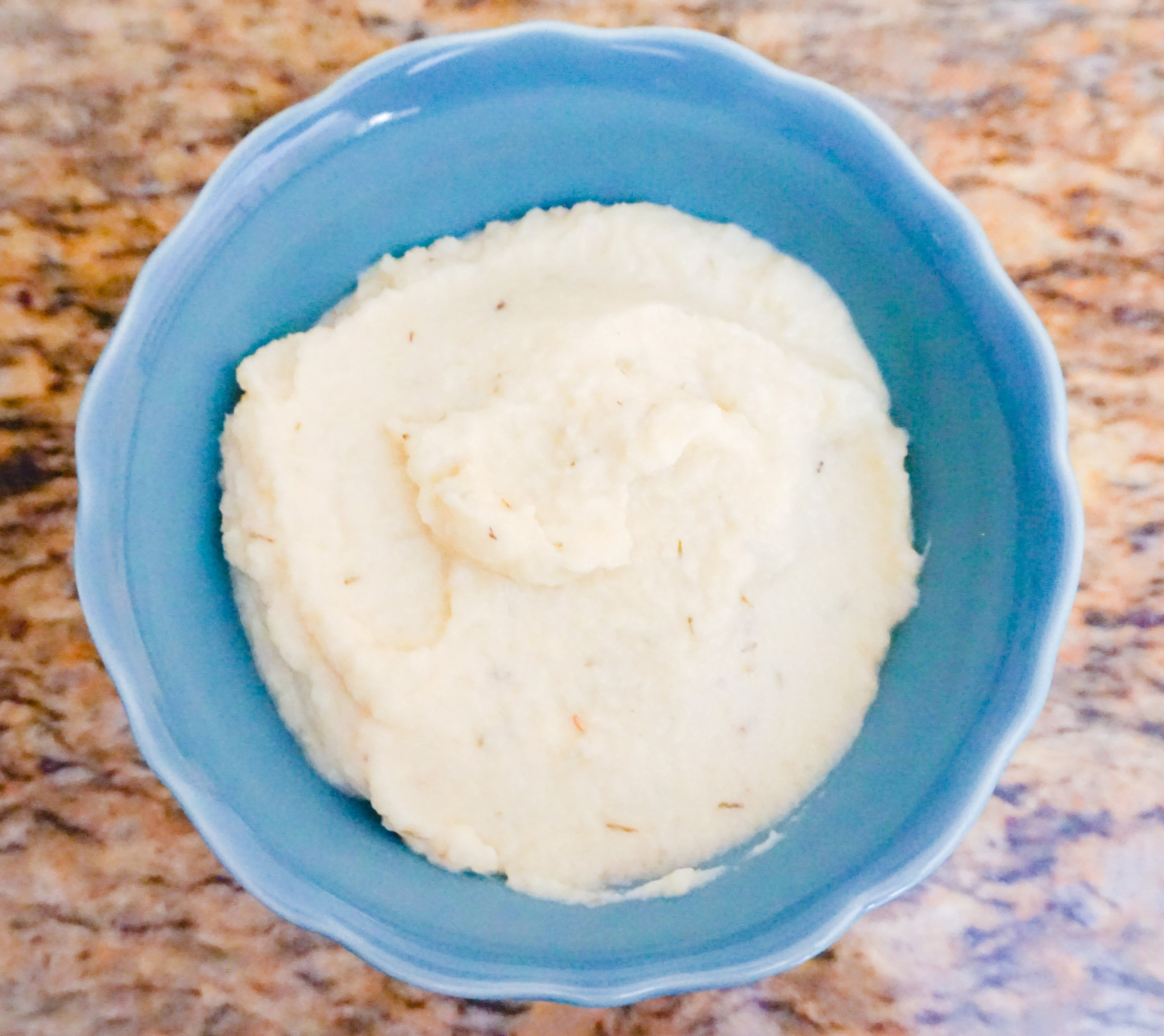 I always forget how much I love cauliflower mash until I make it again, and I'm like damn. Why do I even bother with potatoes? This is just Thias good, with a lot less carbs!
Start by steaming a frozen bag of riced cauliflower (or grate your own and steam). In a blender, combine steamed cauliflower with a spoonful each of nonfat Greek yogurt and margarine or butter. Season with garlic powder and thyme, or your favorite seasoning combination. Puree until smooth and serve! Find more step by step info here.
---
Stuffed Bell Peppers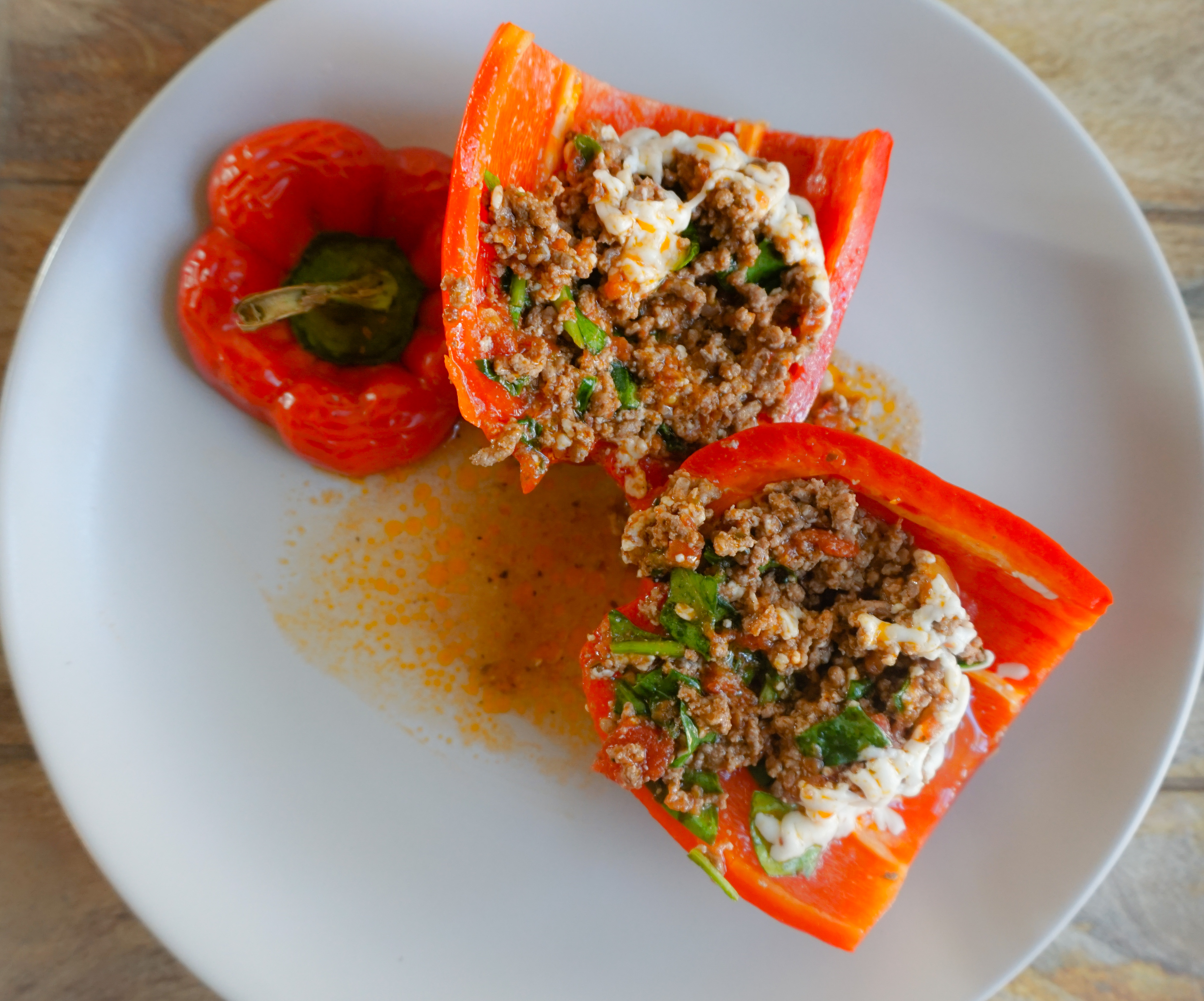 This dinner is good any time of year, but I honestly love it in the fall. It's warm, hearty, and surprisingly low cal!
Core out your favorite color bell pepper. Then stuff with some really flavorful ingredients. Bake in the oven at 350 degrees for 30-40 minutes, or until tender.
Try ground turkey, with good quality marinara, and spinach, like I did in this recipe forItalian Stuffed Bell Peppers.
Keep an eye out in the next few weeks for a brand new stuffed pepper recipe!
---
Grilled Kabobs
Kabobs are a great way to keep using your grill into the cooler months. Plus, they're so fun to eat! Check out my recipe for Surf and Turf Kabobs, or make your own favorite version!
If using wooden skewers, soak in water 30 minutes. Preheat grill to medium heat. Thread kabobs with chicken, zucchini, squash, mushrooms, and tomatoes. Grill kabobs 10 minutes, turning once, until cooked through. 
For more recipes and healthy lifestyle tips, follow me on Facebook or Instagram @thesamanthaelaine. I can't wait to connect with you!!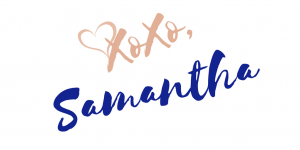 Like it? Love it? Share it!