Happy Monday everyone! I want to apologize for falling a little behind here. You see, I'm trying to find a good way to balance this blog into my life. It's something that I'm extremely passionate about, but I'm also finding that I don't have all the time I wish I had to work on it. And other things are falling through the cracks. Like, oh, this little thing I'm supposed to be doing called PLANNING MY WEDDING. Haha, so if I'm not posting a recipe every day like I used to be, now you know why!
But back to the reason we're here. A new recipe! This is an oldie but a goodie; I LOVE this Moroccan lamb pot pie! It's so unique, and it's one of the only ways that I eat lamb right now. Not that I'm against it in any way, we just hardly ever make it. (Perhaps I'm giving myself a little hint here?)
This is another recipe that comes together in one pan, which I love. Hardly any clean-up, and once it goes in the oven, you can either be practical, and maybe do your dishes right then, or go on a quick family walk around the block! And if you're anything like us, you might be on the hunt for Pokemon with the new Pokemon Go.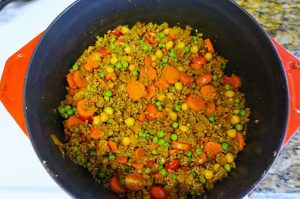 To make this recipe, you'll gradually add in all of the vegetables, lamb, and seasonings, and let the mixture cook for a few minutes. Follow this by deglazing the pan with water. Remember, this is done by adding in small amounts of liquid (in this case, water) at a time and using a wooden spoon to scrape any delicious bits from the bottom of the pan.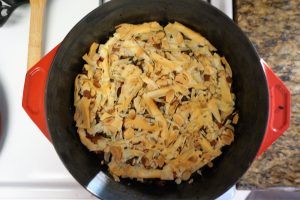 The finishing touches, and what really lets me call this a pot pie, is the "crust"on top. Unfortunately, if you are gluten-free, it will probably be very difficult to find a GF phyllo. But, a regular GF pie crust (either frozen or mix, not preformed) would work perfectly! Make sure to spray the top with oil as this lets it get a little browned and crunchy. For extra toasty crusts, leave it under the broiler on high for an additional 5 minutes.
I hope you enjoyed this one as much as I do! Comments, questions, concerns? Leave them in the comments below or contact directly at me@samanthaelaine.net.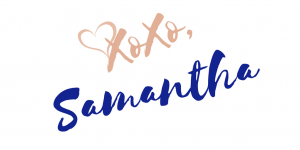 Like it? Love it? Share it!