Good morning! I was exhausted last night- my toddler has decided that 2:00 and 4:00 am are perfect times to wake up Mom and ask for a smoothie. So, I fell asleep early and didn't get to post the recipe! But here it is, in all it's glory, because it's #CROCKPOTWEDNESDAY!! I love having something easy for dinner, that's hot and basically ready to go when I get home!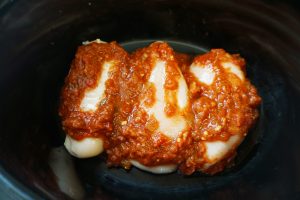 And this one's probably one of the easiest yet! If you want juicy, flavorful chicken, just add salsa to your chicken breasts before they go in the slow cooker- that's it!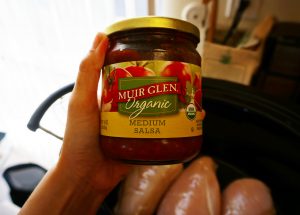 I do try to buy organic when available and the cost isn't OUTRAGEOUS. This one I picked up at Walmart, and we love it!
After pouring the salsa over your chicken breasts, set your slow cooker to low and let cook for the next 8 hours. When you get home, you should smell dinner when you walk in the door! Pull the chicken breasts out of the slow cooker, and using two forks, shred the meat. The key to juicy chicken is to add the shredded chicken breast back into the juices in the slow-cooker, and stir around. Then pull the meat back out and let drain on a large plate.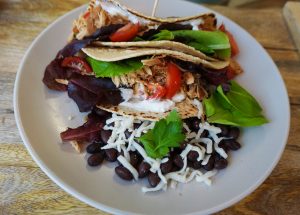 Next, fill your tacos. We used the shredded chicken, Greek yogurt (in place of sour cream), cheese, lettuce, and tomatoes. But get creative and add anything you like! Leave your ideas in the comments below!
I hope you enjoyed this one as much as I do! Questions or comments? Leave them below or contact me directly at me@samanthaelaine.net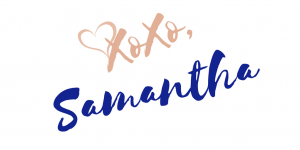 Like it? Love it? Share it!