Happy July everyone! This month always means lots of BBQ's and summer shenanigans, which can turn into some less than healthy behavior. Am I right? So it's a good idea to have a healthy recipe in your back pocket that is light, easy, DELICIOUS, and CHEAP! I think those are all of my favorite things in a recipe, and I'm assuming you're on the same page. So say hello to my Cowboy Black Bean Burgers.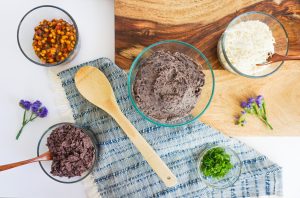 This recipe has become on of my most popular, without ever even making it onto the blog. Say what?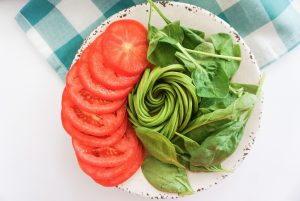 That's because when I first got started writing recipes, I didn't know the first thing about making a blog. I had to learn how to do this from scratch, and it's still a work in progress. (Got any tips? I would love to hear them!) So I used to post a picture on good ol' Instagram, and put the recipe right into the comments. They're all still there too, so go back and check them out for some more inspiration!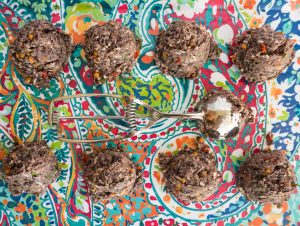 This little baby was featured on the Sprouts grocery store Instagram page, and was most recently in Women's Health Magazine! They have a section where they feature people from social media, and yours truly made the cut.
So I hope you're a big fan of this recipe too! It's savory and almost a little spicy, thanks to the Cowboy Caviar salsa that I use from Trader Joe's. Don't have access to a Traders? Try using any really chunky black bean and corn salsa, or try making your own with a some corn kernels, black beans, and your favorite regular salsa.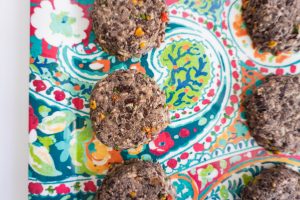 Oh, and for the photos I did a double batch of the recipe. Because why not? It's cheap, it's healthy, it's mostly vegetarian, AND my husband loves them! Perfect in our book.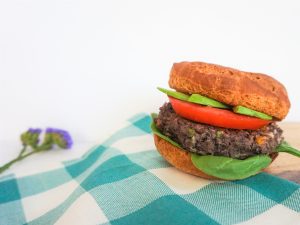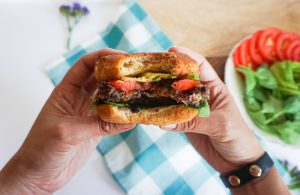 I hope that you enjoyed this one as much as I do! Comments, questions, concerns? Leave them in the comments below or contact directly at me@samanthaelaine.net.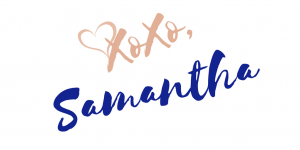 Like it? Love it? Share it!