I took a little break, but for all the right reasons.
Hello again! It's no secret that my website sort of took a backseat over the past 9 months. And honestly, I'm not upset about it either. I was focused on bringing another beautiful baby girl into the world, and this sweet girl's name is Evalina. 💕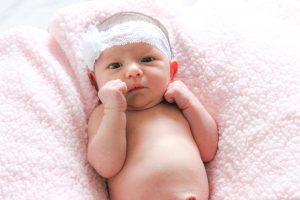 I had great intentions during my pregnancy to document everything. I was going to write about healthy meals we were making, how to handle cravings, and even the exercise that I was managing to get in. But in reality? I felt awful most of the time. At first I was sick, and I couldn't even think about food, let alone take time to cook and photograph a recipe without losing my lunch (which was only saltine crackers).
But there at the end I was back to feeling pretty crummy. I gained the healthy amount of weight and then some. Even a health coach can struggle when nothing sounds good! And I had zero energy. So I took a break and just focused on bringing this beautiful girl into the world as healthy and happy as I could. And when I decided that, I felt so much better! Remember, you have to listen to your body if you want to do what's best for it.
So I focused on family and happiness, and it was so worth it.
And now that she's here, I can feel that I'm coming back to normal. I have energy and the food aversions have gone away. And I have some baby weight that I definitely want to lose, so expect some even cleaner recipes coming soon! Want to join me in my weight loss endeavors and get healthier too? Send an email to thesamanthaelaine@gmail.com and we can team up to hold each other accountable!
Welcome to the world Evalina. 💕 We love you so much!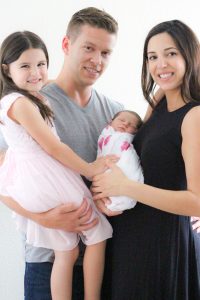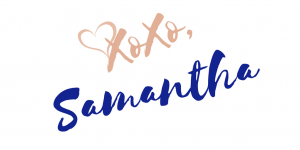 Like it? Love it? Share it!